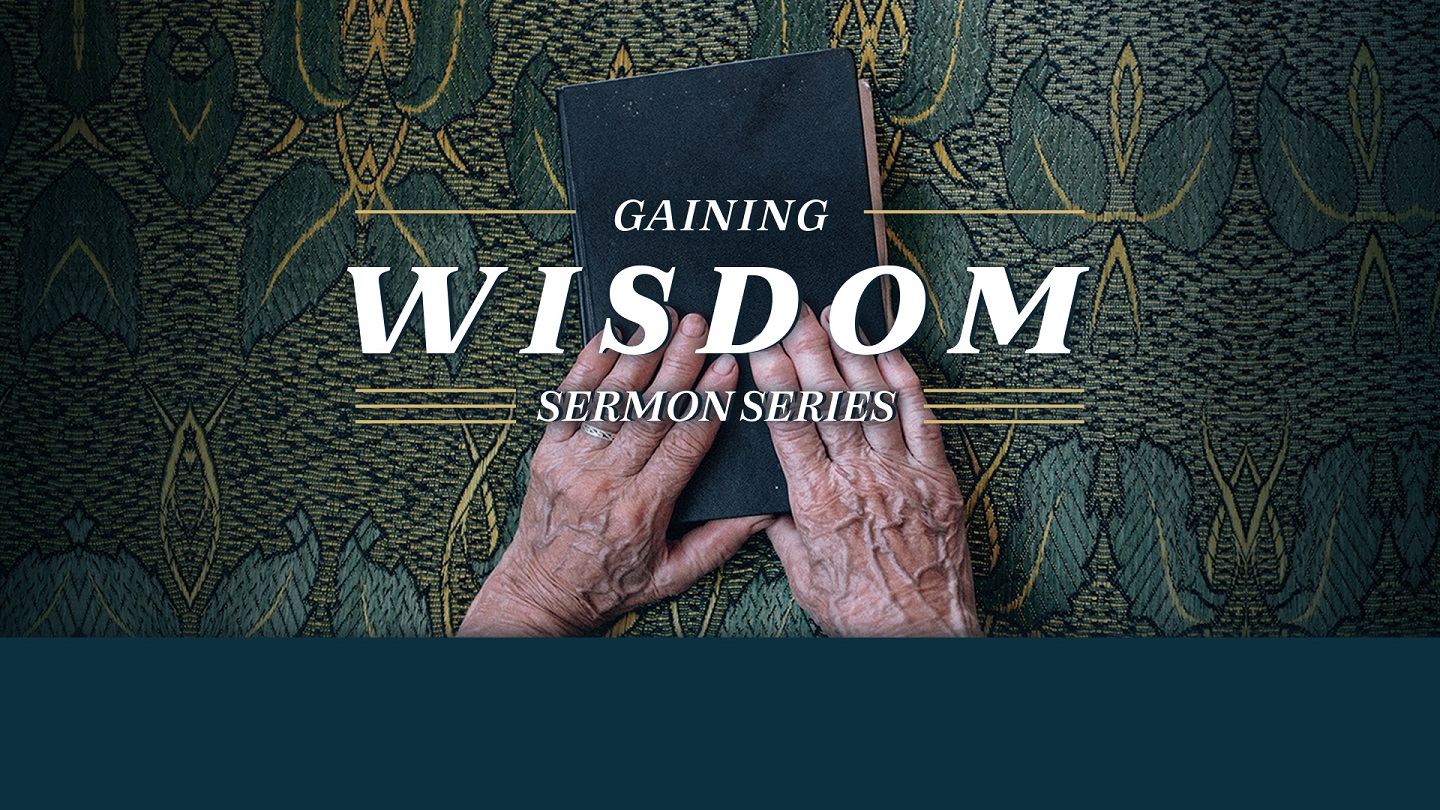 Wise Paths - Outline
Gaining Wisdom
January 5, 2020
Blessed are those who find wisdom, those who gain understanding, for she is more profitable than silver and yields better returns than gold.
She is more precious than rubies; nothing you desire can compare with her. Long life is in her right hand; in her left hand are riches and honor. Her ways are pleasant ways, and all her paths are peace. (Proverbs 3:13–17, NIV)
What path are you on?
Where is the path taking you?
Nothing ______________________ ever comes easily.
Listen, my son, accept what I say, and the years of your life will be many. I instruct you in the way of wisdom and lead you along straight paths. (Proverbs 4:10–11, NIV)
Do not set foot on the path of the wicked or walk in the way of evildoers. Avoid it, do not travel on it; turn from it and go on your way. (Proverbs 4:14–15, NIV)
My son, pay attention to what I say; turn your ear to my words. Do not let them out of your sight, keep them within your heart; for they are life to those who find them and health to one's whole body. (Proverbs 4:20–22, NIV)
All of us are walking down certain paths.
Each path has a ______________________________ destination.
Wise paths lead to a ___________________________________.
How do you walk in wise paths?
1. Store wise words in your heart and mind.
My child, never forget the things I have taught you. Store my commands in your heart. (Proverbs 3:1, NLT)
2. Walk with ___________________________.
Walk with the wise and become wise, for a companion of fools suffers harm. (Proverbs 13:20, NIV)
3. Start __________________________.
If you do this, you will live many years, and your life will be satisfying. (Proverbs 3:1–2, NLT)
4. Ask God to _____________________________.
Trust in the LORD with all your heart; do not depend on your own understanding. Seek his will in all you do, and he will show you which path to take. (Proverbs 3:5–6, NLT)
In your ______________________________…
Honor the LORD with your wealth and with the best part of everything you produce. Then he will fill your barns with grain, and your vats will overflow with good wine. (Proverbs 3:9–10, NLT)
In accepting ___________________ and _____________________…
My child, don't reject the LORD's discipline, and don't be upset when he corrects you. For the LORD corrects those he loves, just as a father corrects a child in whom he delights. (Proverbs 3:11–12, NLT)
In your day to day __________________________…
My child, don't lose sight of common sense and discernment. Hang on to them, for they will refresh your soul. They are like jewels on a necklace. (Proverbs 3:21–22, NLT)
Digging Deeper
A deeper study for individuals and small groups.
What is wisdom (in your own words)?
Read Proverbs 2:6.
Where does wisdom originate?
How is wisdom acquired...
what is necessary on our part (Read 1:7; 9:10)?
Explain.
Does having wisdom guarantee we will live by wisdom?
What else does wisdom need besides knowledge?
Read 9:1; 1:2-6.
Someone has suggested seven pillars which uphold wisdom.
Explain each of these pillars and describe what each contributes to wisdom:
∑Understanding –
∑Knowledge –
∑Prudence –
∑Shrewdness –
∑Instruction –
∑Discretion –
∑Perception –
Who can benefit most from the wisdom contained within this book... the simple and inexperienced or the mature (cf. 1:4-5)?
Read Proverbs 3:13-18; 8:32-36.
List some of the rewards of wisdom
Is the wise person the one who knows it all, or the one who knows they do not know it all (3:5-7; 13:1; 26:12)?
The wise person knows how to acquire wisdom in anything.
Along with God's help, where else do they turn (13:20; 10:8)?
Elaborate on the importance of the Divine wisdom, which is related in the book of Proverbs, to our personal lives.
Compare any New Testament references to wisdom that you can find.