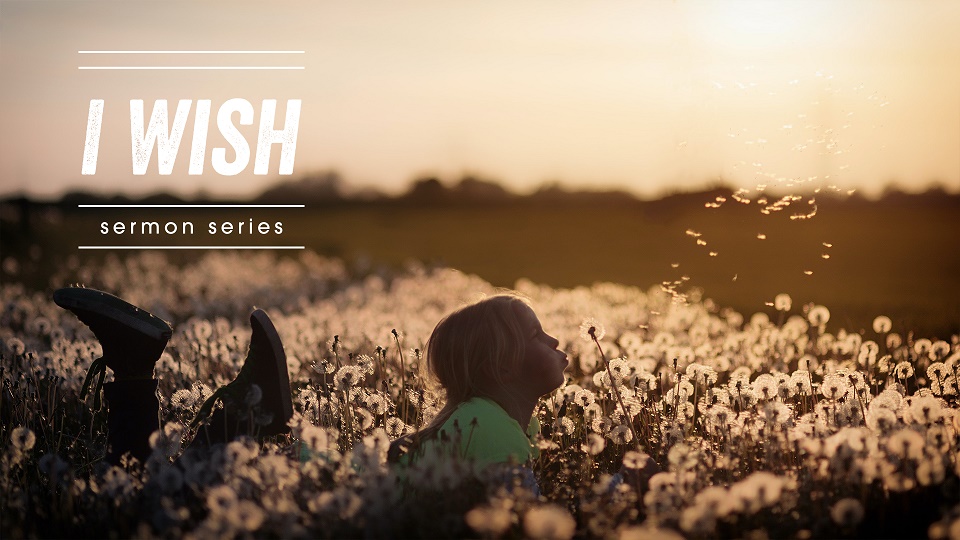 I Wish…
I could say no
May 24, 2020
The power of "no" will keep you out of traps.
Saying "no" starts with saying "yes".
"No" starts with a desire for integrity before God alone.
Daniel was determined not to defile himself… (Daniel 1:8)
Daniel's deeper "yes" was his daily relationship with God.
He prayed three times a day, just as he had always done, giving thanks to his God. (Daniel 6:10b, NLT)
First "no": Other people and their plans for your life.
"Select only strong, healthy, and good-looking young men," he said. "Make sure they are well versed in every branch of learning, are gifted with knowledge and good judgment, and are suited to serve in the royal palace. Train these young men in the language and literature of Babylon." (Daniel 1:4, NLT)
Sometimes you are going to need to say no to "_______________________________" so that you can invest in "___________________________________".
You will need to say no to people who are not aligned with you __________________________________.
[Some tips for saying no to people.
1. Be polite.
2. Be direct.
3. Don't apologize.
4. Don't lie.
5. Give other options.
Second "no": Ungodly wants and desires.
But Daniel was determined not to defile himself by eating the food and wine given to them by the king. He asked the chief of staff for permission not to eat these unacceptable foods. (Daniel 1:8, NLT)
For the grace of God has appeared that offers salvation to all people. It teaches us to say "No" to ungodliness and worldly passions, and to live self-controlled, upright and godly lives in this present age, (Titus 2:11–12, NIV)
Third "no": Fear.
Sometimes our struggle with "no" is about ____________________________________________.
I will give you one more chance to bow down and worship the statue I have made when you hear the sound of the musical instruments. But if you refuse, you will be thrown immediately into the blazing furnace. And then what god will be able to rescue you from my power?" (Daniel 3:15, NLT)
Remember:
1. God is your _________________________________.
Shadrach, Meshach, and Abednego replied, "O Nebuchadnezzar, we do not need to defend ourselves before you. (Daniel 3:16, NLT)
2. God is ______________________________ than this situation.
If we are thrown into the blazing furnace, the God whom we serve is able to save us. He will rescue us from your power, Your Majesty. (Daniel 3:17, NLT)
3. Even if it doesn't turn out, God will ____________________________________!
But even if he doesn't, we want to make it clear to you, Your Majesty, that we will never serve your gods or worship the gold statue you have set up." (Daniel 3:18, NLT)
Behind every wise no is a better ______________________.
Digging Deeper
A deeper study for individuals and small groups.
Warming Up to God
In what way are you currently feeling pressured by the world around you? Talk openly with God and others in your group about your struggles.
Getting into the Word
The real test of saying "no" comes in unfamiliar surroundings. Daniel and his friends were abducted from their home and taken to Babylon when they were probably only twelve to fourteen years old. In Babylon they were placed in a three-year university to become Babylonian operatives. A crisis of conscience erupted when the first meal was served.
What specific tactics were used to give these young Jews a new Babylonian orientation (3-7)?
Why were the food regulations of the Old Testament Law so important to Daniel (vv. 8-10)?
Do you think he was making a big issue out of a minor problem? Explain.
What steps did Daniel take to provide a creative alternative to the king's plan (vv. 11-14)?
What criteria can Christians use today to determine which activities we will engage in and which we won't?
In all that Daniel and his friends experienced, where do you find the greatest encouragement in this first chapter.
Talk about saying "no". Is there something in your life you are struggling to say no to? How are you dealing with that? Avoiding it? Being aggressive? How is that strategy working? What can you do differently in light of this week's message?
Responding in Prayer
Pray for wisdom and conviction that you might know better how to be in the world but not of it.